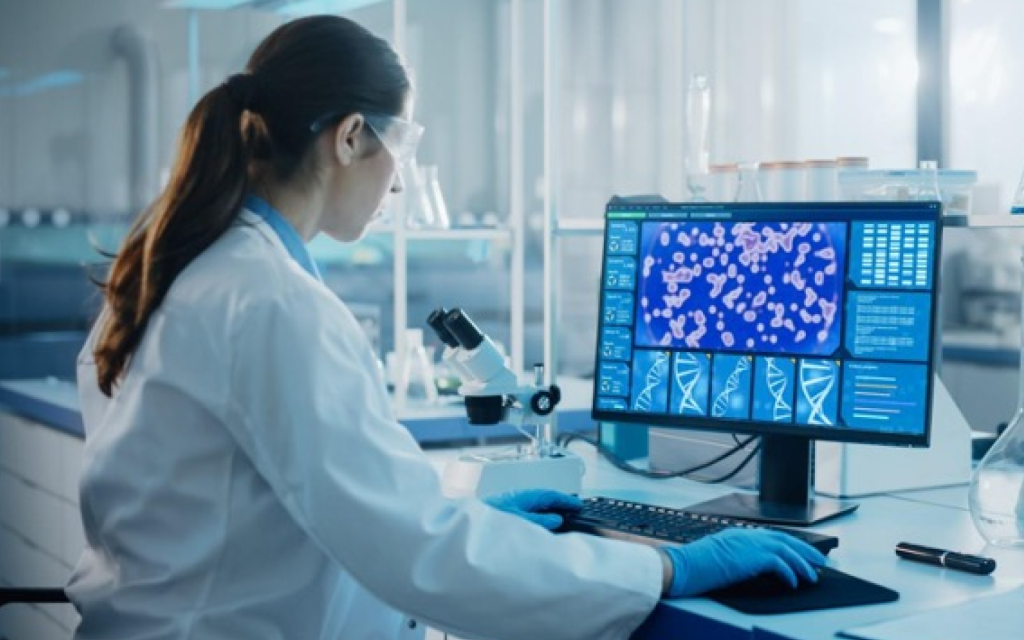 NSCLC Project: Importance of precision medicine in oncology – Related costs and clinical outcomes in advanced-stage NSCLC patients in Serbia

This scientific research project is a collaboration between the Centre and the Institute of Molecular Genetics and Genetic Engineering (IMGGE), initiated by the Institute in partnership with seven other scientific, health institutions, and economic partners.
The project focuses on examining Non-Small Cell Lung Cancer (NSCLC) in patients from Serbia, with a primary emphasis on analyzing patients' responses to different types of therapy. An essential aspect of this research is the analysis of genetic data and its influence on treatment effectiveness.
The Centre provides support to the project in several ways:
Ensuring the necessary IT infrastructure resources for safe and reliable storage of clinical and genetic data in the State Data Center, following the highest data security standards.

Facilitating cooperation between IMGGE, other participating institutions, and the Office for IT and eGovernment. This involves determining access rights and data transfer channels to the Government Data Center.

Identifying and establishing standards for the storage of genetic data and metadata, ensuring optimal future search and use of the data.

Providing pseudonymization of data to safeguard patient privacy.

Maintaining records of implemented activities and monitoring the realization of project phases related to data—from data collection to transfer, access, and processing of stored data.